The ZIMBABWE Situation
An extensive and up-to-date website containing news, views and links related to ZIMBABWE - a country in crisis

---
The Hard Road to Reform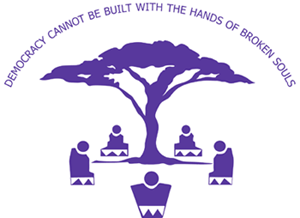 Solidarity Peace Trust
---
The Hard Road to Reform
13 April 2011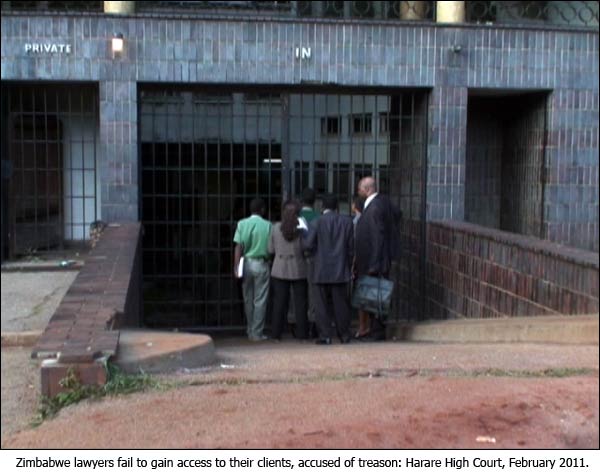 The Solidarity Peace Trust has today released a new report titled The Hard Road to Reform.
Since the signing and initiation of the Global Political Agreement in Zimbabwe in September 2008 and February 2009 respectively, the politics of the country has been convulsed with a recurring set of problems even as it has allowed for a certain political and economic stabilization. The agreement, with its attendant Inclusive Government, was set up to establish the conditions for a free and fair election. However it was always clear that, in a more determinate sense, it would provide the site for intense struggles over the state between the contending parties, with Zanu PF always in an advantageous position because of its control of the coercive arms of the state. It is thus not surprising that the Mugabe regime has used its control of the police, security and military sectors to contain the constrained promise of the GPA to open up democratic spaces. It is also clear that both MDCs have made strategic mistakes that have added to the already difficult challenges that confronted them at the outset of the process. Moreover the problems of the GPA have, on occasion, been compounded by the different roles of SADC and the West.
In recent months the Zimbabwean crisis has been somewhat overshadowed by the uprisings in North Africa and the Middle East, as well as the violence that has broken out over the contested election in the Ivory Coast. Both events, but particularly the developments in North Africa, have predictably forced comparisons with the Zimbabwe situation. This has often lead to over-optimistic hopes for an 'Egypt moment' in Zimbabwe, that are based less on a concrete analysis of the conditions in the country, than a desperate yearning that Zimbabwe's authoritarian state face such a reckoning. The complex politics of the GPA in the context of the particularities of Zimbabwe's history make any simple comparisons with North Africa difficult to sustain. This report thus sets out to think through the politics of the last two years in Zimbabwe, setting out the challenges that have had to be confronted, but also noting the opportunities it has provided, and the possibilities for the near future.
The Hard Road to Reform is available in PDF format on our website (1.7MB). Please visit this link to download the report.
Rights reserved: Please credit the Solidarity Peace Trust as the original source for all SPT material republished on other websites unless otherwise specified. Please provide a link back to http://www.solidaritypeacetrust.org/1033/the-hard-road-to-reform/ for this report

This report can be cited in other publications as follows: Solidarity Peace Trust (2011) The Hard Road to Reform. Durban: Solidarity Peace Trust
For further information, please contact Selvan Chetty - Deputy Director, Solidarity Peace Trust
Email: selvan@solidaritypeacetrust.org
Tel: +27 (39) 682 5869
Fax: +27 (39) 682 5869
Address:
Suite 4
3rd Floor
MB Centre
49 Aiken Street
Port Shepstone 4240
Kwazulu-Natal South Coast
---
Zanu PF blocks ghost workers report
http://www.dailynews.co.zw

By Chengetai Zvauya, Staff Writer
Wednesday, 13 April 2011 16:43

HARARE - President Robert Mugabe and cabinet ministers from his party are
reportedly blocking discussions on the civil service audit report, which
unearthed 75 000 ghost workers, mostly Zanu PF youths, a development which
has delayed civil servants' salary increments.

According to government sources, Mugabe and his ministers do not want the
audit report tabled for discussion and since it was presented for
discussions in Cabinet last year, the Zanu PF side of Government has been
dragging its feet.

The ghost workers' audit report in the civil servants has caused anxiety
among a restive civil service.

Finance minister Tendai Biti and Prime Minister Morgan Tsvangirai have in
the past said civil servants will have an increment when the ghost workers
are rooted out.

The civil servants have threatened to go on a national strike demanding that
the ghost workers be struck off the payroll so that the money being paid to
the fake civil servants is given to genuine civil servants.

Contacted for comment, Public Service minister, Eliphas Mukonoweshuro, was
evasive on the matter and said the report was before Cabinet waiting for its
discussion.

''The report is in the Cabinet and it shall be discussed in due time. This
is what I can only say at the moment,'' said Mukonoweshuro.

The audit report undertaken by Government last year in September established
over 75 000 ghost workers on the payroll.

The report found that thousands of the youths were employed by the Ministry
of Youth Development, Indigenisation and Empowerment during the 2008
elections as youth officers.

Most of them had no employment contracts with Government and have no records
such as birth certificates, national ID numbers and employment code EC
number to show that they are Government workers.  The report also revealed
10 000 youths were employed in one day in June 2008.

The majority of the youths had no academic qualifications to justify their
entry into the Public Service Commission payroll.

This is the first time that such an audit has been undertaken of the civil
servants.

The audit was piloted by the Ministry of Public Service and World Bank with
the auditors from Ernst & Young from India. The audit looked at civil
servants' academic qualifications, letters of appointment, payslips and
police clearances.

Minister of Finance Tendai Biti has in the past said that Government has no
money to increase civil servants wages, unless the 75 000 ghost workers
believed to be Zanu PF youths are removed from the wage bill.

---
Badly beaten MDC Vice Chair finally released
http://www.swradioafrica.com

By Lance Guma
13 April 2011

Shakespeare Mukoyi was released on free bail on Tuesday. The MDC Harare
Province Vice Chairperson was arrested and beaten by police, who crushed a
prayer for peace church service on Saturday in Glen Norah.

Mukoyi was brutally assaulted by police in the church building and denied
access to medication after an X-ray examination which showed the need for
urgent treatment. Police took him to Harare Hospital during the evening
where he was attended to briefly. He was however unceremoniously seized from
the hospital and re-detained at Harare Central Police Station.

Twelve of the people arrested with him were released on Monday but police
detained him for an extra two days, claiming he assaulted a police officer
on the day he was arrested.
Zimbabwe Lawyers for Human Rights spokesman, Kumbirai Mafunda, confirmed
Mukoyi's release saying he will next appear in court for trial on the 18th
May. He said Mukoyi was in pain and was wearing a neck brace. His clothes
were also stained with blood, a result of the injuries he sustained from the
brutal beatings.

Mukoyi's lawyer, Marufu Mandevere, raised the issue of his client being
assaulted and denied medical treatment by the police. Although the presiding
Magistrate ordered an investigation into the assault it's always known the
police can never seriously investigate themselves.

At least thirteen people, among them four priests, were arrested on Saturday
during the prayer meeting in Glen Norah. The resident priest at the Nazarene
church, Paul Mukome, and Pastors Caroline Sanyanga and Paul Isaiah Yesah
among others, were arrested when baton wielding police stormed the church
and threw choking teargas inside to disperse the worshippers.

Frightened parishioners, among them old women and children, were forced to
break through the church windows, trying to escape the menacing police. Many
civic organizations and the MDC-T strongly condemned the police action,
describing it as barbaric.

---
Hon. Madzore Summoned Over Alleged Police Assault
HRD's Alert
13 April 2011
HON. MADZORE SUMMONED OVER ALLEGED POLICE ASSAULT
Glenview South Member of Parliament Hon. Paul Madzore on Wednesday 13 April 2011 appeared in court for allegedly assaulting a police officer in 2006.
Hon. Madzore was on Monday 11 April 2011 served with summons to appear in court today for trial on charges of assaulting Detective Constable Everisto Maponga, a police officer.
Prosecutors allege that Hon. Madzore unlawfully and intentionally assaulted Maponga, a member of the Criminal Investigation Department, who was on patrol in the suburb on 14 December 2006 at Makomva Shopping Centre in Gleniew 2 suburb in Harare.
The prosecutors claim that Hon. Madzore punched Maponga with his hands on his chest and he staggered as a result of the knocking.
However, Hon Madzore's trial could not commence on Wednesday and was rescheduled to 17 May 2011 by Harare Magistrate Victoria Mashamba after his lawyer Jeremiah Bamu of Zimbabwe Lawyers for Human Rights (ZLHR) protested at being served with State papers while in court on Wednesday morning.
The State has lined up two witnesses Maponga and Detective Constable Aaron Chipadza to testify against Hon. Madzore during his trial.
ENDS
---
Mugabe back from Singapore, but no sign of Grace
http://www.newzimbabwe.com/

13/04/2011 00:00:00
    by Staff Reporter

PRESIDENT Robert Mugabe made his first public appearance on Tuesday after
his mysterious trip to Singapore last Friday – his fourth in as many months.

Mugabe, 87, visited the family of Menard Muzariri, the late Deputy Director
General of the Central Intelligence Organisation, who died on Monday.
But his wife Grace, reported to be ill, was not present.

A newspaper report on Sunday said Mugabe had accompanied the First Lady for
hospital treatment in Singapore after she slipped in the bathroom of their
Borrowdale mansion and dislocated her hip.

Adding to the intrigue was Mugabe's spokesman, George Charamba, who claimed
not to have been briefed on the President's latest trip.

Charamba speculated that they may have been visiting their daughter, Bona,
who is on work placement in China. She attends university in Hong Kong.

Asked about Grace Mugabe's health, the normally reticent Charamba said the
only health issue he was aware of relating to the First Lady was "slight
discomfort with her back" which has followed her since the birth of her last
child, Chatunga, 14 years ago.

It has been speculated that last Friday's trip, made possible by a
commandeered Air Zimbabwe plane, may in fact have been necessitated by
Mugabe's own health concerns.

Mugabe was in Singapore at the end of December for his annual holiday and
has returned there two more times, apparently for a correction of
complications from an eye surgery operation he underwent during his holiday.

Mugabe appeared in good nick for his age on Tuesday as he visited Muzariri's
grieving widow and dozens of mourners gathered at the family's home in
Borrowdale.

He announced that the Zanu PF politburo had declared Muzariri a national
hero, a status which comes with burial at the National Heroes' Acre.

Public interest will be heightened at Muzariri's burial, likely on Saturday,
to see if the First Lady would be present. She normally attends state
occasions with the President.
A second chance to see her would be Independence Day on April 18 when Mugabe
normally officiates.

---
ZANU PF snubs EU and UN funding for elections
http://www.swradioafrica.com

By Tererai Karimakwenda
13 April, 2011

The Mugabe regime is reported to have turned down an offer by the United
Nations to fund and supervise elections, accusing the UN of taking the wrong
side in the Ivory Coast conflict. According to VOA Studio 7 news, the United
Nations Development Program (UNDP) approached Justice Minister Patrick
Chinamasa with the offer, but ZANU PF hardliners said it was "unacceptable".

The report said ZANU PF accused the UN of siding with Alassane Outtara,
accepted internationally as the winner in the Ivory Coast presidential
elections, instead of the incumbent Laurent Gbagbo, whom the party credited
with fighting "the imperialist West."
VOA quoted ZANU PF spokesperson Rugare Gumbo as saying the party "is not
comfortable with Western intervention".

ZANU PF national chairperson Simon Khaya Moyo made similar comments this
week, when he said his party would not allow funding of the elections by the
European Union.
Addressing a bimonthly meeting of E.U. Heads of Missions in Zimbabwe on
Tuesday, Khaya Moyo said it would be "very ironic" for ZANU-PF to allow the
funding of elections by "a group of countries that have imposed illegal
economic sanctions on our country and have refused to remove them".

"We will not allow that development. When it comes to this issue, there's no
compromise and each one of us must carry their own cross," he added.
Dr Lovemore Madhuku, chairperson of the National Constitutional Assembly,
said the statements were made by ZANU PF officials who are supposed to be in
a unity government with the MDC.

Madhuku explained that the MDC, as part of the inclusive government, has to
also take responsibility for decisions made by government, regardless of who
in that government has more power. He said it was not enough for the MDC to
say the unity government is not working, but then stay with the arrangement.

"If we ultimately have the conclusion that says there will be no foreign
funds accepted for the elections, then it ceases to be a ZANU PF position.
It must be regarded as an inclusive government position," he added.

In his address to the E.U. Heads of Missions, Khaya Moyo referred to the
country's expected polls as "the much anticipated elections we expect to
hold this year".

This clearly indicates that ZANU PF intends to go against the wishes of the
MDC and civic groups in the country, who have said the atmosphere is not
conducive to holding free and fair elections in 2011.

Unfortunately we were unable to get a comment on these issues from the MDC.


---
Zim urged to boycott early election if called by ZANU PF
http://www.swradioafrica.com

By Alex Bell
13 April 2011

Zimbabweans are being urged to boycott any early election called by ZANU PF,
if the party goes ahead and ignores recent resolutions by leaders in the
Southern African Development Community (SADC).

Such a boycott has been listed as a critical step in gaining momentum
towards real democratic change in Zimbabwe, according to the human rights
NGO, the Solidarity Peace Trust.

The Trust launched a new report on Zimbabwe in Johannesburg on Wednesday,
which details ZANU PF's obvious contempt for the unity government. The 52
page report, titled 'The Hard Road to Reform' was launched together with a
40 minute video, with images of how ZANU PF has refused to honour the Global
Political Agreement, including images of renewed violence and intimidation
against Zimbabweans.

The report states that since the formation of Zimbabwe's unity government in
2009, the politics of the country have been "convulsed with a recurring set
of problems," mainly because ZANU PF has repeatedly obstructed the full
implementation of the GPA.

"The agreement was set up to establish the conditions for a free and fair
election. However, it was always clear that, in a more determinate sense, it
would provide the site for intense struggles over the state between the
contending parties, with ZANU PF always in an advantageous position because
of its control of the coercive arms of the state," reads the report in part.

It continues: "It is thus not surprising that the Mugabe regime has used its
control of the police, security and military sectors to contain the
constrained promise of the GPA to open up democratic spaces. It is also
clear that both MDCs have made strategic mistakes that have added to the
already difficult challenges that confronted them at the outset of the
process."

The Trust's Director, political analyst Professor Brian Raftopolous, told SW
Radio Africa on Wednesday that although though there have been serious
limitations around the GPA, and that ZANU PF has moved to obstruct its full
implementation, "it is an important mechanism to make ZANU PF accountable."

"Whether in parliament, in cabinet, in the national budget, or to SADC, the
GPA has provided some parameters of accountability for a party that is
simply not used to any accountability," Raftopolous said.

In its five steps on the way forward, the Trust suggests that the two MDC
formations within the unity government, together with civil society, should
keep pressure on SADC and the AU, to ensure that recent resolutions by the
Troika are enforced "as fully as possible."

A recent Troika summit resolved to put in place a proper election roadmap
towards credible elections in Zimbabwe, after a meeting that is said to have
outraged Mugabe. The Troika also issued a statement with unusually strong
criticism of the crisis in Zimbabwe, which observers believe is a positive
sign that SADC has finally adopted a tougher stance towards Mugabe.

"Despite his outrage at SADC for breaking ranks with him and ordering his
party to stop a crackdown on political opponents, I still think it will be
highly unlikely for Mugabe to simply ignore SADC," Raftopolous said.

He added: "But if they decide to ignore SADC call for an early election
without SADC approval, then the democratic forces in Zimbabwe must unite in
a boycott of such an election and mobilise a campaign for the global
isolation of the regime."

---
Zimbabwe's Mavambo Kusile Party Proposes Apolitical Transitional Gov't
http://www.voanews.com/

Ntungamili Nkomo | Washington  12 April 2011

Political observers have voiced skepticism over a call by a Zimbabwean
opposition party led by former finance minister Simba Makoni for a
non-political transitional structure to replace the power-sharing unity
government until new elections can be held.

Makoni's Mavambo Kusile Dawn party says the transitional entity would be
made up of civic and church leaders as well as business people.

The party said the coalition could include officials from all political
parties – but leaders including President Robert Mugabe and Prime Minister
Morgan Tsvangirai could not be included. Analysts called the proposal a
non-starter for this and other reasons.

The opposition proposal also calls for a rigorous national-healing program,
warning that current political tensions risk blowing up into a full-scale
confrontation.

Mavambo Kusile Dawn Secretary for Administration Wilson Khumbula said that
ending the often disfunctional unity government is the best way forward.

"Those who criticize our proposal are those that are benefitting from the
unity government, which appears to be serving the interests of a few," he
said.

But political commentator Bhekilizwe Ndlovu dismissed the proposal for a new
transitional vehicle as naive and ill-advised. "I wouldn't have thought
Simba Makoni is as naive as to come up with such a proposal," Ndlovu told
reporter Ntungamili Nkomo.

---
Mining sector appeals to Mujuru for sanity
http://www.thezimbabwean.co.uk

Written by Staff Reporter
Wednesday, 13 April 2011 08:25

HARARE - Zimbabwe's mining companies are seeking the intervention of Vice
President Joice Mujuru  to revise a new government plan that aims to
transfer majority control of foreign mining firms to locals.
According to a government gazette extraordinary dated March 25 announcing
the requirements for the mining sector to comply with  the indigenization
law,  all foreign owned mining firms with a net asset value of more than
US$1 shall dispose of 51 percent of the shares to indigenous Zimbabweans.
The gazette says the disposal of the shares to indigenous Zimbabweans must
be completed within a period of six months or by September 25 2011.
Previously, a compliance period of five years had been given in Statutory
Instrument 21 of 2010.
The Chamber of Mines president Victor Gapare appealed in his letter to the
VP - an amenable and powerful reformist Zanu PF politician - that government
extend the period of snapping up the shares given the cash shortages
currently plaguing the market. He said it will require US$5billion to US$7b
in fresh capital to revive the sector.
"We would respectfully suggest that given the current liquidity problems,
the compliance period should be left at five years or extended to ten years,
as it will be hard for indigenous players to raise cash in a very short
space of time," Gapare said in his letter to the VP.
"The concern is that buyers of the equity may not be able to put together
financing packages for the purchase of shares given the liquidity
constraints in the market." Gapare said as is currently structured, the
regulations would not benefit ordinary Zimbabweans.
"In our meeting with Mines and Mining Development minister Obert Mpofu, he
advised that in reality the shareholding will pass on to the ZMDC and that
if non-indigenous investors want to offer shares to their employees or other
parties, they should do it out of their proposed 49 percent share," said
Gapare.
"This effectively means individuals, communities and employees will not be
allowed to buy or get shareholding from existing non-indigenous companies.
"We would suggest that mining companies be allowed to choose their own
partners in line with the Indigenisation and Empowerment Act."
Gapare again warned that the regulations as currently structured places
"undue burden" on the investor and this threatens the revival of the entire
sector, one of the crucial sectors hard hit by a decade of economic
meltdown. All foreign owned companies must submit indigenization plans
within 45 days of the date of publication of  the General Notice SI 34 of
2011 or by May 9 2011.
"If as a nation we want to earn more out of our minerals, the simple
solution is to allow the development of bigger mines which will earn bigger
revenues and enjoy economies of scale. "The quality of jobs and contribution
to the community development is always better in bigger enterprises that in
small enterprises.
"Zimbabwe has a lot of marginal mines and ore bodies which will not be
developed if the indigenisation process places undue burden on the capital
required to develop them. In this regard, the Chamber of Mines urges the
government to be sensitive to the need of investors, whether domestic or
foreign, if mines are to be viable." The Chamber of Mines has said it would
be comfortable selling stakes of 26 percent to local owners, divided as 26
percent direct equity and 25 percent being met through corporate social
investment credits.
Gapare said the chamber and government should agree on a shareholding that
would result in projects being able to raise debt and equity finance with
the balance to make up to 51 percent local ownership being sold to
indigenous Zimbabweans at market value or listed on the Zimbabwe Stock
Exchange. Analysts said cash-strapped Zimbabwe does not have the money to
buy controlling stakes through the investment vehicles.

---
Air Zimbabwe problems 'mirror rot at parastatals'
http://www.businesslive.co.za

13 April, 2011 12:03

Tawanda Karombo

Deep-rooted problems have emerged at Zimbabwe's state airline, where pilots
have refused to resume work, two weeks after going on a job action demanding
salary and wage increases, an issue that is said to mirror the state of
affairs at the country's loss-incurring state-run parastatals.

There have been growing calls for the government to privatise loss-incurring
state corporations such as Air Zimbabwe, the National Railways of Zimbabwe
(NRZ) and undercapitalised telecommunications company Net*One.

It appears, however, that the government, which makes key appointments to
the boards of these parastatals, is reluctant to take the privatisation
route, which analysts say will bring success and value to the troubled state
companies.

"We are failing to meet monthly obligations and the strike by the pilots has
put us in a serious crisis.... We are losing a lot of business," Air
Zimbabwe's acting chief executive officer, Innocent Mavhunga, told a
Zimbabwean parliamentary portfolio committee on transport and infrastructure
development this week.

Air Zimbabwe plies most of the lucrative routes into and out of Zimbabwe,
such as Harare-Beijing, Harare-London and Harare-Johannesburg.

The government has previously been slammed by prospective aviation players
who have accused it of protectionism by denying other players licences for
these lucrative routes.

The pilots also appeared before the same portfolio committee this week,
where they vowed that they would not resume their duties until their
concerns were addressed. "We have been very patient with our management, but
the salary cuts grossly affected us.

This action is the only way we can make management understand our
grievances," said a representative of the pilots.

As a result, Air Zimbabwe, according to Mavhunga, requires about $4 million
to be able to pay the backdated salaries and wages that the affected pilots
are demanding.

Last year, the troubled air carrier embarked on a retrenchment exercise that
left several of the company's workforce jobless, while it is failing to meet
a ballooning debt of more than $108 million owed to international creditors.

Although individual salaries of the pilots could not be ascertained, it is
widely believed that the company owes its pilots $4 million in arrears,
while they are also demanding wage increases.

As a result of the job action by the pilots, Air Zimbabwe has cancelled most
of its lucrative international, regional and domestic flights.

This state of affairs is a reflection of the rot that has crept into
government-run entities, where political interference, mismanagement and
poor service standards are deep-rooted.

In the case of Air Zimbabwe, the company sometimes commandeers and diverts
routes to enable President Robert Mugabe and other senior government
officials to travel to their destinations while government officials, their
friends and relatives reportedly fly for free.

It has also emerged that Air Zimbabwe is overstaffed, with more than 200
engineers employed to service a single aircraft.

The portfolio committee was also told that Air Zimbabwe's management lacks
essential skills required to run a national airline with several routes.

"This is the bigger problem. Why have so many people employed when that job
can be done with fewer people and because appointments to management and the
board are done for political reasons, those people are not knowledgeable nor
are they educated to run such a company and that's why most of the state-run
companies are struggling and only surviving on government handouts," said
one analyst.

The Zimbabwean government has come under fire from lending institutions such
as the International Monetary Fund (IMF) for its bloated civil service wage
bill amid claims by government officials from the Movement for Democratic
Change (MDC) that there are ghost workers on the wage bill.

Mugabe, in an apparent bid to endear himself with government employees, has
pledged to increase the basic salaries of all government workers.

This move has been resisted by Finance Minister Tendai Biti, who says this
does not make economic sense.

Earlier this year, the government commercialised the Zimbabwe Iron and Steel
Company (Zisco) by disposing its majority shareholding to India's Essar
Group. Essar has agreed, as part of the deal, to settle Zisco's debt and
resume operations at the big steel-making entity.

Plans are underway, however, to commercialise other loss-incurring
government companies such as fixed-line phone operator TelOne, while Air
Zimbabwe has also been earmarked for privatisation.

Zimbabwe has maintained a tight stranglehold on the aviation sector in
Zimbabwe. Reports indicate that in a desperate bid to save the airline from
losing future business volumes, Air Zimbabwe has leased aircraft and flight
crew from Zambia Airways. Air Zimbabwe chairman Jonathan Kadzura confirmed
the move, saying it was a stop-gap measure.

---
Zimbabwe Should Resume Marange Gem Trade, South Africa Says
http://www.businessweek.com/

April 13, 2011, 10:16 AM EDT

By Alaa Shahine and Brian Latham

April 13 (Bloomberg) -- Zimbabwe has complied with international standards
and is ready to trade diamonds from its Marange fields in a "normal way,"
Susan Shabangu, South Africa's mines minister, told a diamond conference in
Dubai.

"We are satisfied Zimbabwe has complied," she said today. "It is unfair to
keep Zimbabwe under scrutiny."

Shabangu's remarks follow a Kimberley Process decision April 1 that allowed
the southern African nation to resume exports of gems from its Marange
diamond fields. The Kimberley Process, currently chaired by the Democratic
Republic of Congo, is an organization made up of diamond trade officials
charged with preventing the sale of so-called blood diamonds.

Speaking today at the same conference, Zimbabwe's mines minister, Obert
Mpofu, said his country "would not be restricted" from selling diamonds and
"would not allow that to happen again." The Kimberley Process had previously
banned the sale of Marange gems, pending an investigation into the alleged
killing of 200 people by security forces at the mine.

"It's time Africa did something so that we get a bit of respect," Mpofu
said. "Zimbabwe will not continue dialogue with people who are openly
defiant against the Kimberley Process."

Zimbabwean President Robert Mugabe's Zimbabwe African National
Union-Patriotic Front party has been accused by groups such as New
York-based Human Rights Watch of profiting from the smuggling of diamonds
from Marange. Human Rights Watch has also said troops and police loyal to
Mugabe have been guilty of human rights violations in the diamond fields in
the east of the country, close to the border with Mozambique.

The New York-based World Diamond Council, which also monitors conflict
diamonds, advised its members in a March 22 statement not to trade gems from
Zimbabwe.

---
$1bn investment needed to revive Zimbabwe's gold sector
http://www.miningweekly.com/

COMMENT PRINT
EMAIL   |

By: Loni Prinsloo
13th April 2011

JOHANNESBURG (miningweekly.com) – Zimbabwe's gold mining sector would need
$1-billion over the next five years to get the industry back on track, a
consultant for TSX- and Aim-listed Caledonia, which operates a gold mine in
that country, said on Wednesday.

Speaking at a gold conference in Johannesburg, Dr Trevor Pearson said that
Zimbabwe had seen almost a complete hiatus in spending on its mines over a
ten-year period up to 2009/10, resulting in most operations falling into a
dilapidated state.

In 1999, the country's yearly gold production peaked at 28 000 kg, but
almost immediately started a rapid decline in line with political upheavals
that beset the country, bottoming at 3 100 kg in 2008 when the economy
collapsed and the central bank stopped paying mines for deliveries.

After the economic recession and the establishment of a Government of
National Unity, the industry started a slow recovery, but was once again
tripped-up by the uncertainty that the matter of indigenous policy brought
with it.

Pearson said that an investment of about $120-million this year could see
the first eight mines being refurbished and starting production. "We are
seeing a strong gold price, and mining companies are ready to start up some
mines, but are being blocked from acquiring the necessary offshore funds,
because of indigenisation issues.

"Companies that are able to generate some funding of their own have
committed up to about $10-million to spend on projects this year."

The estimated gold production in Zimbabwe for 2010, was about 8 000 kg, and
this year production is set to increase by 30% to 40%, but Pearson stressed
that significant further progress could be made in the development of the
gold industry only if policy issues were sorted out.

"Mining companies that are currently operating in the country would like to
see indigenisation being incorporated as a moderate process that provides
for the growth of the industry, but does not just seek to trap all revenue.

"The more economically viable the Zimbabwean government makes its mining
industry, the more revenue it will be able to generate for the State," added
Pearson.

---
Zim case against farmers being heard in Northern Gauteng High Court tomorrow
http://www.newstime.co.za/

Wednesday, April 13, 2011

A comprehensive court application to suppress the judgement for the early
registration and enforcement of the South African Development Community
(SADC)'s tribunal in favour of Mike Campbell and 78 others will be heard in
the Northern Gauteng High Court tomorrow.

The applications were brought one by one since AfriForum took possession of
properties of the Zimbabwe government in Cape Town. Initially, the
application was wrongfully brought against the Zimbabwe farmers after a
German bank group, KFW Bankgruppe, also took possession of the properties
and arranged an auction for the properties.

After AfriForum's legal representatives set out the correct position in
their court documents, the Zimbabwe government partially withdrew their
application and brought a new application where they claimed that they were
not duly informed in terms of the process against them.

In answer to the last-mentioned application, AfriForum indicated that the
court already approved the process of delivering documents to the Zimbabwe
government during a previous court order. A third application was brought by
the Zimbabwe government to also nullify this judgement.

The three single applications were consolidated by means of a fourth court
application which will be heard tomorrow, 14 April and possibly the day
after in the Northern Gauteng High Court.

The proceedings start at 09:30.

---
Bitter political foes come face to face in Nyamapanda
http://www.swradioafrica.com

By Tichaona Sibanda
13 April 2011

Villagers displaced by the political violence that engulfed Nyamapanda early
this year have returned to their homes, following the intervention of the
Joint Monitoring and Implementation Committee (JOMIC) in Mashonaland East
province.

Following a spate of targeted attacks on MDC-T supporters by ZANU PF youths,
several villagers in Nyamapanda fled their homes and sought refuge at
Harvest House, the MDC-T headquarters in Harare.

JOMIC convened its first district meeting in Mashonaland East on Tuesday,
were purveyors and victims of the violence assembled at Nyamapanda police
station. Seven villagers who fled Nyamapanda at the height of the
disturbances are now back home, SW Radio learned on Wednesday.

Senior district and provincial officials from the three political parties,
ZANU PF, MDC-T and MDC-N condemned the violence and called on the villagers
to put the past behind them and embrace unity and reconciliation. Tuesday's
meeting is one of many planned for the volatile province.

40 villagers, mainly victims and the perpetrators of the violence, attended
the ice-breaking meeting. Speaking on the program, the Hidden Story, Piniel
Denga, the newly elected MDC-T chairman for Mashonaland East said his
message was to encourage the villagers who held any bitterness to embrace
forgiveness and reconciliation.

'This (Mash East) is an area that saw the most serious atrocities committed
during the 2008 elections and early this year. It is true that people were
killed and homes and other properties were torched. But yesterday (Tuesday)
we humbly appealed to all the people who were affected directly by the
skirmishes to allow forgiveness and reconciliation to prevail to avoid
future reoccurrence of such mayhem,' Denga said.

A study done by the MDC-T's welfare department between 2008 and 2010 claimed
that Mashonaland East province emerged as the province with the highest
number of perpetrators of political violence.

The report released in July 2010, showed there were almost 4,000 people who
perpetrated political violence in the province. The report identified people
from ZANU PF and State security agents as responsible for the violence.

'In Mashonaland East, the main culprit has been identified as Lawrence
Katsiru. A few years ago he was imprisoned for nine years for raping a 13
year-old girl in Marondera. Also named in the report is Aqualinah Katsande,
the Mudzi West MP who funded ZANU PF youths in the area to unleash a
campaign of death, terror and destruction,' the report said.

'This violence is an ugly part of our history,' said Denga, adding he's
heard of reports that some perpetrators have already compensated for the
property they destroyed or took during the 2008 violence.

'I vividly remember one ZANU PF supporter, a perpetrator of violence, saying
they admit they wronged their fellow brothers and sisters, therefore it is
their responsibility to go to them and ask for forgiveness. If people in
higher positions in ZANU PF were able to do the same, because they are the
ones that instigate violence, the future might look bright,' Denga added.

While they were busy calming down tensions in the province, army bigwigs and
ZANU PF hardliners were busy deploying soldiers in Tsholotsho district,
Matabeleland North province.

Reports there said villagers are now living in fear following the deployment
that is meant to intimidate villagers in anticipation of a poll which ZANU
PF wants to hold this year.

A relief worker in the area, Zenzo Ndawana, is quoted by VOA saying the
deployments over the weekend left local villagers apprehensive as the forces
reminded them of the Gukurahundi massacres of the early 1980's.

---
Factionalism In MDC-T Rears Its Ugly Head In Hurungwe
http://www.radiovop.com/

13/04/2011 17:11:00

Hurungwe, April 13, 2011 - The Movement for Democratic Change (MDC-T) led by
Prime Minister Morgan Tsvangirai has been rocked by internal factionalism
here after provincial elections held last week.

Party insiders told Radio VOP on Wednesday that members of the losing
faction code named 'Zvinguruve' (pigs) vowed to send their members to the
party congress later this month.

''We have losing candidates making dubious accreditation for the congress
although they are not legible to attend the congress. They have said they
will gatecrash the congress as they are disputing the election held in
Chinhoyi'' said an insider who refused to be named for fear of
victimisation.

Other sources said the losing camp led by Big Haurobi in Karoi has vowed to
field their own candidates in parliamentary elections if they are held later
this year.

''We have had power hungry individuals who want to divide the party at
grassroots level. They are confusing some supporters'' added another party
member who also declined to be named.

However,Haurobi, whose camp is linked to the party's organising secretary
Elias Mudzuri,denied the allegations saying: "The new crop of politicians
are day dreaming and just want to tarnish our image. We have worked hard for
MDC and we would not try to destroy it now.''

Japhet Karemba, who belongs to the Zvipani Declaration that is seeking to
oust the sitting MPs was retained as provincial chairperson. He said: ''I
want to rejuvenate the party, re-unite the people and bring more rural seats
in the next elections. MDC-T is battling to ward off some splinter factions
ahead of its congress and elections likely to be held later this year.

Zimbabwe may hold fresh elections this year to replace the fragile coalition
government. The Southern African Development Community through Zimbabwe's
mediator, South Africa's president Jacob Zuma, is working out a road map to
ensure free and fair elections. The country is expected to hold a referendum
on the new constitution in September after a parliament led team spearheaded
a violent stricken outreach exercise to solicit views from Zimbabweans last
year.

---
Mwonzora at Zanu PF's throat
http://www.dailynews.co.zw

By Thelma Chikwanha, Senior Staff Writer
Wednesday, 13 April 2011 16:36

HARARE - Douglas Mwonzora, the co-chairperson of the constitutional making
process has accused Zanu PF of trying to fast track the constitution making
process during his incarceration in order to illegally impose views of the
former ruling party.

Mwonzora said his 'unlawful' arrest stalled progress in the constitutional
making process which parties to the Global Political Agreement, GPA, agree
must be completed before any elections can be held in the country.

"Zanu PF moved with speed during my incarceration, there were attempts to
fast track meetings and we eventually lost one month of work during my
incarceration," Mwonzora said.

In an interview with the Daily News, Mwonzora said while he was in police
custody the Copac team compiled information gathered from public outreach
programme, but they omitted some information which was vital for the
constitution making process.

Mwonzora said some of the information that was omitted was information
gathered from Zimbabweans in the diaspora.

He said Zanu PF was reluctant to include views that had been contributed by
people in the diaspora.

"Zanu PF deliberately, consciously and purposefully argued for the exclusion
of views of the diaspora. These matters are where my views are fairly known.
Zanu PF knew I would never agree to that," Mwonzora said.

Mwonzora said his arrest was meant to give Zanu PF an edge over the people
and to further push its own party's agenda as they tried to exclude
information gathered from institutions and Zimbabweans in the diaspora. Zanu
PF does not enjoy support from the diaspora and is also constantly at
loggerheads with human rights organisations.

Some of the institutions represent groups like women who need to have their
views noted in the constitution because they make up 52% of the country's
population.

Mwonzora, the Nyanga North MP expressed concern over the partisan manner in
which the Attorney General's office handed his matter.

Mwonzora, a lawyer by profession was arrested on the February 21, 2011 and
charged with public violence. He attacked the Attorney General's office for
saying that Mwonzora was not a first offender.

The AG also went on to invoke the notorious section 121 to block Mwonzora's
release on bail. Human rights activists say invoking section 121 breaches
the constitution of Zimbabwe.

"If you have an Attorney General of a country who lies about an accused
person and goes on to quote a case number, then it is dangerous," Mwonzora
said.

The co-chairperson of Copac said his arrest was not justified but meant to
give Zanu PF an edge over other stakeholders in the constitutional making
process.

He said Zanu PF was bent on keeping him in prison so much that the criminal
investigations department's law and order section tried to lure prison
officers at Nyanga magistrate to say that he had insulted the president.

"Fortunately the prison officers refused," Mwonzora said.

Mwonzora however, said normalcy had returned to the constitutional making
process and a draft constitution would be ready by September 2011.

He said the deadline would only be met if adequate security measures were
put in place that would protect the people from intimidation and violence.

Mwonzora said that parties to the GPA had already agreed upon three
principle drafters which include a former High Court judge.

The GPA parties will each appoint two lawyers of their choice and together
with the three co-chairpersons will make up the drafting committee.

---
Moyo under fire
http://www.dailynews.co.zw/

By Thelma Chikwanha, Senior Staff Writer
Wednesday, 13 April 2011 09:55

HARARE - Jonathan Moyo's tenure in Zanu PF's hierarchy could soon become
untenable, amid intra party fears that the erratic former junior information
minister is working to destroy the party from within.

Party sources claimed last night that there were "deep suspicions" around
Moyo's real agenda, particularly given events of the last few weeks where he
had taken "some puzzling positions", including attacking South Africa and
President Jacob Zuma over their criticism of Zimbabwe.

One of the sources claimed that while President Robert Mugabe's view towards
Moyo was one of ambivalence, other presidium members, who had always
distrusted the serial flip-flopper, were "sharpening their knives" against
him.

"Most senior Zanu PF officials are not just unhappy that Moyo embarrassed
them during the Speaker's election and also in his recent outbursts against
South African president Jacob Zuma, which has created diplomatic tensions
between Harare and Pretoria, they also fear that he is actually working to
destroy President Mugabe and our party," the sources said.

Those against Moyo were also drawing parallels between his recent moves with
his participation in the 2004 Tsholotsho debacle – where he and other Zanu
PF heavyweights were accused of plotting to replace the 87-year-old Mugabe
in an internal political coup d'etat.

Another source told the Daily News that it appeared that Mugabe was the only
one in the presidium who was supporting Moyo, while vice presidents John
Nkomo and Joice Mujuru, well as national chairman Simon Khaya-Moyo, were
allegedly anti-him.

"These three heavy honchos represent a small fraction of the many senior
party officials who are opposed to Moyo, and many of these people blame him
for the party's tactical blunders which cost them the speaker's post and
have caused diplomatic problems with Pretoria.

"Moyo had promised to deliver the speaker's post, but there were so many
blunders (that were made) which meant Zanu PF lost to MDC. The loss has
implications in the party because people are now convinced that we are not
electable. It might not be true that it is Jonathan's fault, but the blame
is being put on him. Zanu PF did not want to field a candidate but he pushed
and pushed, promising to deliver until we relented, but the end result was a
disaster.

"Now he is busy attacking President Zuma and the whole of Sadc. "

"This is worrying because some of Moyo's criticism of President Zuma and
other leaders in the region has worsened President Mugabe's isolation," the
source said.

Moyo has previously been identified with the  Emmerson Mnangagwa faction in
Zanu PF.

"Moyo is on his own now together with a few soldiers. He is always being
seen in the company of top soldiers but this is only worsening his
situation. In any case, the fear of another Tsholotsho is isolating Moyo
from others," the source said.

However, Zanu PF spokesman Rugare Gumbo said last week that as far as he was
concerned, Moyo was still in the politburo.

"He returned to the politburo in December last year and is still with Zanu
PF. I am not sure about the accusations you are making but as you know
people always come up with opinions," said Gumbo.

But analysts who spoke to the Daily News said Moyo - who is quoted in the
book 'Dinner with Mugabe' describing the president as a shallow coward who
joined the struggle by mistake - should be aware that he is now on notice in
the party.

Human Rights researcher Pedzisayi Ruhanya said: "Zanu PF is watching him
like a hawk, he needs to be very careful because if his agenda is exposed it
might not be good for him".

Political analyst Charles Mangongera said Moyo was a man desperate to be
accepted in Zanu PF after spending two years viciously attacking Mugabe.

Moyo once told journalists in 2008 that Mugabe was so unpopular that he
would lose even to a donkey in an election. Mangongera said Moyo's recent
outbursts against Zuma in the state media, which did more harm than good to
Mugabe, were a way of ingratiating himself with the party's top hierarchy.

"Moyo wanted to show Mugabe that he could defend Zanu PF at all levels. He
was just trying to strengthen Mugabe's point that he was not going to be
dictated to by Sadc. As for Moyo's callous language, that is just Moyo being
Moyo," Mangongera said.

Moyo refused to speak to the Daily News when reached for comment on Monday.

---
Community radio frustrated by State monopoly of airwaves
http://www.swradioafrica.com/

By Alex Bell
13 April 2011

A community radio station in Harare, which is taking its fight to be
licensed to court, says it is frustrated by the State's ongoing control of
the airwaves.

Community Radio Harare filed a High Court application last week, in an
effort to have its broadcasting licence application considered by the
Broadcasting Authority of Zimbabwe (BAZ). The radio station which was formed
in 2003 by residents in the capital, wrote to the government authority in
September last year to apply for a broadcasting licence.

But the application was declined earlier this year, on the grounds that the
broadcasting authority had not actually called for licence applications.

The radio station's spokesperson, Gift Mambipiri, told SW Radio Africa on
Wednesday that they feel "betrayed and let down, because the government
promised to free the airwaves, and legislation was enacted for this exact
purpose." Mambipiri said the government is "simply trying to deny people the
opportunity to speak."

Mambipiri said they felt particularly let down by the MDC within the unity
government, who swore to advance media reform in Zimbabwe. The Global
Political Agreement (GPA), which formed the basis for the unity government,
stated clearly that media licences would be issued. But to date, there have
been no calls for broadcasting licences for community or other independent
radio groups, and only some newspapers have been given licences to print.

"We see there are newspapers coming out and licences to print are being
handed out. But most of our citizens can't even afford to buy a newspaper,"
Mambipiri said.

He added: "The state also has all control of the airwaves, so there is an
urgent need to have independent and community radio stations to supplement
what is being aired by the State."

The radio station is arguing in its court paper that it has not been
possible to apply for a licence since the broadcasting authority has not
called for licence applications since 2004. The station argues that the
authority's failure to call and issue licences "...is on its own an
illegality and must be justified."

Community Radio adds that the broadcasting authority has a duty to enable
eligible applicants to apply for and obtain radio licences and that as an
aspiring broadcaster, they have a legitimate expectation to be provided a
fair and reasonable opportunity to apply and be granted a licence.

 

---
I Will Not Be Buried At The Heroes Acre - Dabengwa
http://www.radiovop.com

13/04/2011 17:12:00

Harare, April 13, 2011 - Zapu President Dumiso Dabengwa on Wednesday told
Radio VOP that he will not be buried at the national Heroes Acre.

Dabengwa who was commenting on the hero's status conferred to President
Robert Mugabe's top spy, Mernard Muzariri, who died in Harare this week,
said his party had lost respect for the national shrine.

The former Home Affairs Minister, who broke away from Zanu (PF) to revive
the opposition PF Zapu which went defunct at the signing of the unity accord
1987, said he disagreed with the criteria being used to confer national hero
status on the country's outstanding citizens.

"We have lost respect for that place because the process of identifying
heroes is being manipulated for political reasons," said the former ZIPRA
intelligence supreme. "I have stated that I would want to be buried at my
rural home in Ntabazinduna where my parents also lie."

Dabengwa, a former member of the Zanu (PF) politburo, said he personally
knew little about the late Central Intelligence Officer (CIO) deputy
director general but felt his conferment with the highest
honour in the land was also on partisan lines.

Muzariri, a war veteran, is being accused to have been involved in the
killing of the majority ethnic Ndebele civilians when Mugabe dispatched his
notorious North Korean trained fifth brigade to hunt down and kill armed
supporters of the then opposition leader, the late Vice President, Joshua
Nkomo.

Zanu (PF) has in the past made it clear that the national heroes acre is for
party loyalists who participated in the liberation struggle that helped the
country to attain independence from Britain in 1980.

---
ZCTF Report - Apr 2011