Source: Lancaster nonprofit 2 Seconds Or Less helps feed thousands in Zimbabwe | Food + Living | lancasteronline.com
Last year, a little-known nonprofit based in Lancaster earned international recognition for the work it has done helping people in Zimbabwe feed themselves.
Over the past six years, the organization, 2 Seconds Or Less, has established nine large-scale nutrition gardens in Zimbabwe. The gardens include borehole wells and irrigation systems. And the staff at 2 Seconds Or Less has partnered with local Zimbabwean residents to serve thousands of students.
This Thursday, 2 Seconds Or Less will host its third annual Zimbabwe Benefit Party at the Booking House in Manheim. A portion of the funds will go toward programming for the organization. For more information, visit 2secondsorless.org.
At last year's annual African Union conference, the group was recognized for bringing change to rural African communities.
Unopa Makanyanga, executive director of the Nhaka Foundation, said, "It's amazing to think that a small team from Lancaster came to Zimbabwe to influence a community of 1,200 students, but they may end up influencing gardens and feeding initiatives across the entire continent."
Big words for a small nonprofit that first took seed during a college homework assignment.
Unique name
The nonprofit draws its name from a statistic.
In November 2011, Messiah College students Christie Heimbach, of Williamsport, and Kelsey Hare, from Connecticut, were doing homework when they read a sentence that stopped them: "Approximately every two seconds, someone in the world dies of malnutrition."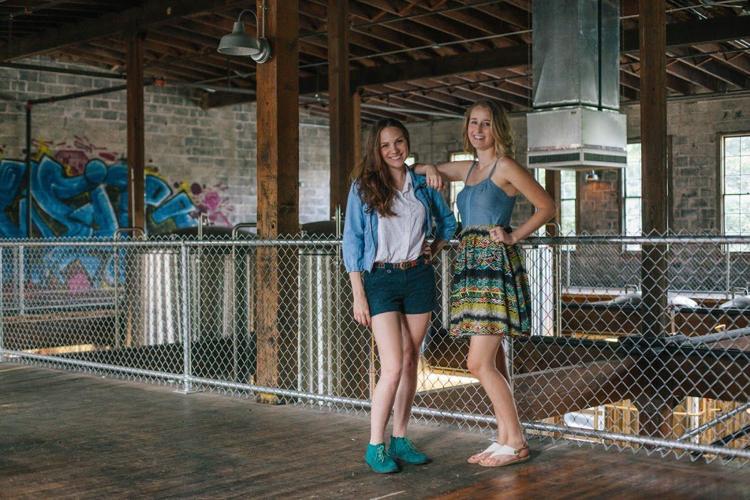 The pair talked about what could be done to make food available to people.
"We were two college girls juggling heavy course loads and mounting school debts, but we were possessed with the thought that something had to be done," Heimbach explained.
They also wanted to create an organization in which "100 percent of unspecified donations" went directly to people in need.
So they targeted Zimbabwe, a nation plagued by childhood malnutrition.
Why Zimbabwe?
"It's just a place that God put on our hearts," Heimbach said. "It's pretty inexplainable, but it was just a sense of peace as we were discussing where to go."
The fact that English is the national language helped. And in 2012, the pair traveled to the African nation.
Heimbach said her parents were less than thrilled.
"They did not want me to go," she stated in a follow-up email. "Too reckless for them. But it strengthened their faith when we returned with our story. Now, our travels to Zimbabwe seem second nature to them."
That first trip was somewhat helter-skelter.
"Due to our recklessness, there was very little preparation," she admitted. "We called dozens of organizations asking for advice or a place to stay and everyone turned us down except one."
That person, she said, gave them the number of someone they later met in Zimbabwe. That connection then led to other connections.
"Through the last few years, we have been aided by many organizations, most on the ground in Zimbabwe, and our key partner is Nhaka Foundation."
The foundation is based in Harare, Zimbabwe. Its mission is to educate, feed and improve the health of orphans and vulnerable children of Zimbabwe.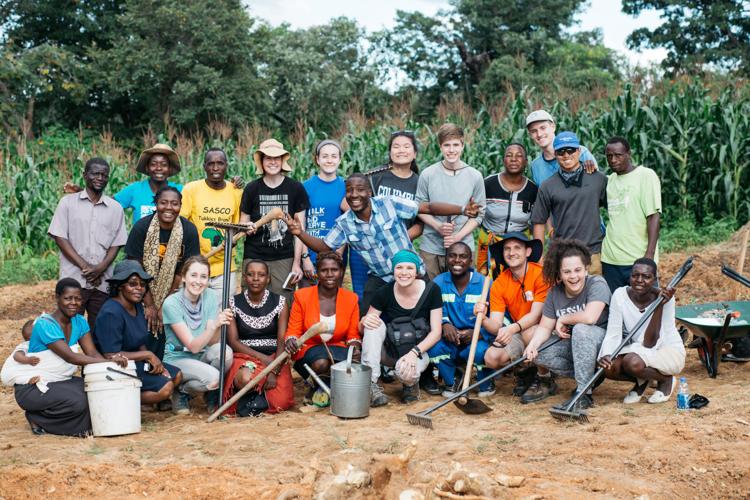 With the help of locals, the two Messiah students planted their first garden in 2012. The gardens are 17,226 square feet and can feed up to 1,200 students. Funds generated by sales from gardens are then reinvested to sustain the gardens.
To date, they have fed more than 6,000 people, and the most recent well project provided water for irrigation as well as drinking water for 2,000 people in the Munyawiri community.
'Trial and error'
While it might sound simple today, there was a significant learning curve. Heimbach said the first three years "held a lot of trial and error, numerous hard lessons and wakeup calls."
But they persevered.
Today, the organization has a dozen staff members at its Granite Run offices and works with organizations in Zimbabwe.
Staff members and students from the U.S. travel to plant gardens and teach local residents and Zimbabwean students how to care for and sustain their gardens.
Every year, the organization hosts Student Vision Trips, taking U.S. college students to Zimbabwe for a hands-on experience. The trips last anywhere from nine to 14 days.
Heimbach said many of the students have grown up in churches and have developed what she termed a "white savior complex" — ideas about missions that lead to a debilitating attitude, rather than one of empowerment.
"We strive to put the majority of our focus on our leadership development program that spans four to six months before the culminating trip to Zimbabwe," she explained.
In her testimonial on the organization's website, Heimbach said her life changed after she visited Zimbabwe.
"I couldn't go back to normal life upon my return to America," she wrote. "I couldn't unsee what I had seen, couldn't help considering Desmond Tutu's famous quote: 'If you are neutral in situations of injustice, you have chosen the side of the oppressor.' "
Her experience, she wrote, "has helped make me who I am today."