Government pathologists forced to describe gunshot wounds as stab injuries, report alleges
Source: Zimbabwe 'state agents' tried to cover up post-election violence, say doctors | World news | The Guardian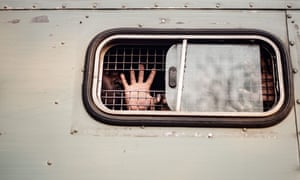 Doctors in Zimbabwe have accused "state agents" of pressuring medical officials to falsify diagnoses to cover up violence by security services and the army after historic elections this year.
In a report, the Zimbabwe Association of Doctors for Human Rights (ZADHR) alleges government pathologists at public hospitals were forced to describe gunshot injuries as stab wounds.
The ZADHR report also gives details of gunshot injuries sustained by 11 people when the army used live ammunition to clear the centre of Harare, the capital, two days after the poll.
"One case of death due to gunshot wounds was reported as a stab-wound case," the report says. "The victim's family engaged ZADHR and, after consulting the relevant doctors, the correct cause of death was revised."
Norman Matara, the ZADHR treasurer, said state agents tried to tamper with evidence and remove corpses from examination rooms.
The election, the first after the ousting of Robert Mugabe in a military takeover last year, was marred by violence while votes were being counted.
Senior commanders in Zimbabwehave denied military personnel were responsible for the deaths on 1 August, which caused significant difficulties for the government of Emmerson Mnangagwa.
Col Overson Mugwisi, a military spokesman, said the allegations were false and "should be dismissed with the contempt they deserve".
Energy Mutodi, the deputy minister of information, said a doctor "cannot purport to tell who unleashed the arrow that injured a patient".
The ZADHR report was compiled by medical staff who treated patients on that day and afterwards. It describes 11 cases of individuals wounded by bullets in central Harare when the army moved in.
One 41-year-old male "who was shot in the chest by soldiers and died on the spot … was certified dead by a ZADHR doctor at Parirenyatwa hospital," the report claims.
"However, when the doctor tried to examine the body to ascertain the full nature of the injuries, he was stopped by a suspected state agent and the body was whisked away. Postmortem results could not be obtained."
ZADHR reported casualties showing injuries inflicted by beatings and one rape during a crackdown in opposition strongholds in the days after the shootings on 1 August. Its finding support statements collected by the Guardian in Harare.
The NGO's medical staff dealt with 72 cases – involving 102 victims – in the five weeks after the shootings. ZADHR says it is non-partisan and funded by members' contributions.
Mnangagwa has made strenuous attempts to convince the international community that the ruling Zanu-PF party has forgone the repression and brutality that has characterised its 38 years in power. The president ordered an inquiry into the events of 1 August under Kgalema Motlanthe, a former president of South Africa.
An editorial in the Herald newspaper, which supports the government, said the doctors' report "read like any layman's political treatise as it regurgitated the allegations the opposition … has raised over the years".