Zimbabweans in Australia have had mixed reactions on whether Zimbabwe's new president can deliver on his promises of a 'brighter tomorrow'.
Source: Zimbabwe's new president elicits mixed views from expats in Australia – SBS News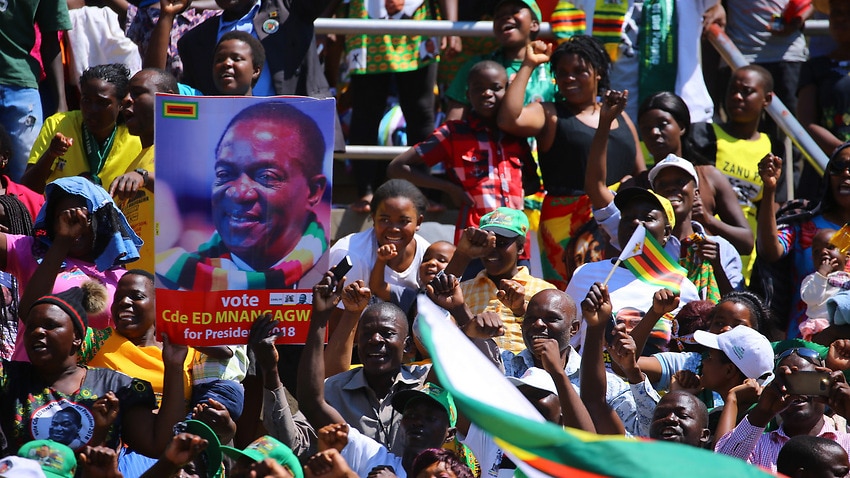 There are mixed feelings on whether the new Zimbabwean President, Emmerson Mnangagwa, can deliver on his promises of change after Robert Mugabe's 37-year reign.
Keith Tapiwanashe settled in Western Australia after initially arriving in the country on a student visa.
He was granted a protection visa after his mother was attacked for helping opposition soldiers.
"Everyone was expecting for a change, but what has happened in the Zimbabwean situation is the going away of Mugabe but the Mugabe-ism is still there," he told SBS News.
'Transform Zimbabwe'
Zimbabwe's President Emmerson Mnangagwa is selecting the line-up for his ministry, after being sworn in over the weekend.
During his inauguration speech, Mnangagwa vowed to deliver a "brighter tomorrow", saying his government is committed to constitutionalism, the rule of law and judicial independence.
"I am your listening president, a servant leader," he said.
"The Zimbabwe we want is a shared one and transcends party lines."
He condemned the post-election violence as "unacceptable", saying there would be an inquiry into the deaths of six people who were killed in violence between the army and opposition supporters after the July vote.
Robert Mugabe's successor, who is from the same Zanu-PF party, said job creation would be central to his policy agenda.
"Now is the time for us all to unite as a nation and grow our economy. Let us courageously and diligently embark on a shared journey towards the realisation of our national vision to transform Zimbabwe," he said.
Critics express concern
United States observers questioned the democratic process during the election.
Allegations of vote-rigging abound, and violent crackdowns fuelled frustration from citizens and opposition parties.
Kuda Mangoma's father was a founder of the main opposition party – MDC, or Movement for Democratic Change.
He left the country for Australia in 2009 when threats of violence against the opposition became too much.
"It will be 43 years with the same party," he said.
"So the same party that has put the country into a lot of positions of difficulty and vulnerability is the same party that is now saying they are going to get us out of it. And I'm very cynical of that."
Expat expresses hope
But some are confident changed leadership will give the country a new life.
Margot Jassat was born in Zimbabwe but moved to Australia with her husband.
"We are absolutely thrilled and delighted that there is a new government, that there is a new president," she said.
"There will be change and hopefully our new president will have the backing of the international community."