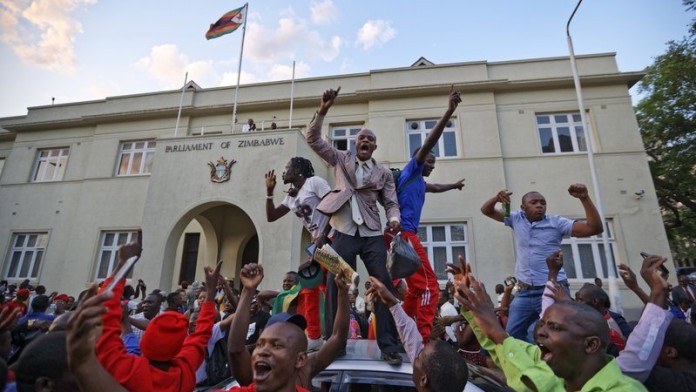 WHILE Zimbabwe has the geological resource base to step up production of lithium the political risk in the country is still so great it is highly unlikely any investment for new lithium mines will flow to Zimbabwe despite the recent regime change.
That was the dominant view from a webcast conference organised by the Investing in Mining Indaba which assessed the potential for African countries to cash in on rising demand for "energy minerals" – in particular cobalt and lithium.
Zimbabwe is currently the largest producer of lithium in Africa accounting for some 6% of world supply which it produces mainly as a by-product from other mining operations such as tin.
Cobalt 27 chairman Anthony Milewski commented: "If you are looking at opportunities and you only have $100m to invest then I don't see that money is going to flow into lithium in risky jurisdictions in the world that we live in for the time being. The reason is there's plenty of lithium in safe places in North America and South America".
Cobalt 27 is a 'pure play' cobalt investment company with its primary listing in Toronto and a secondary listing on the Frankfurt Stock Exchange.
Milewski pointed out this was completely different to the situation facing investors wanting to get into cobalt who had no choice, but to get involved in the Democratic Republic of Congo (DRC) "one way or another" because the country dominated the world's cobalt supply.
He commented: "It's going to be a hard road to get investment dollars into lithium in Zimbabwe in my opinion. You have to be practical. I find it highly unlikely that Zimbabwe will be an investment destination for lithium when you have the option to invest in the United States, Canada or Argentina.
"There are so many things that can go wrong with mining. Jurisdiction is just one more thing and, if you can knock that off your list, then you are going to do that."
According to Tony Harwood, CEO of Toronto-listed junior, Montero Mining, which is exploring for lithium in Namibia – lithium is found in two main geological host formations.
These are the 'brine deposits' which are found in South American countries like Argentina and Chile and the 'hard rock pegmatite deposits' where production is sourced mainly from mines in Australia and China with some coming from Africa.
Harwood pointed out three African countries – the DRC, Zimbabwe and Namibia – host such hard rock pegmatite deposits.
"Will Zimbabwe change? I think everybody would hope so – but it's the same party that's still in charge although the current incumbent (president) must have seen the massive domestic rejoicing at the change (in leadership).
"We all have hopes for Zimbabwe. It has good infrastructure, but there's still a country risk there and that's one of the factors which took us to Namibia. The DRC probably has some of the biggest pegmatite deposits in the world but they are located in the central part of the country and access can be quite difficult.
"You just have to pick your risks, I guess."
Montero is assessing the Soris lithium project near the town of Uis in central Namibia and has "… the opportunity, under the terms of a letter of intent and subject to due diligence and regulatory approval to acquire a 80% interest".